Explore Special Offers & White Papers from AFS
TOP HEADLINES
Argentina to lose soy meal export crown to Brazil as drought bites
Argentina is set to lose its status as the world's top exporter of processed soy meal due to the toll of historic drought on the country's main cash crop, a major exchange said on Tuesday.
The Rosario stock exchange (BCR) predicted in a report that Argentina's soy meal shipments will likely be overtaken by neighbor Brazil for the first time in a quarter century during the current harvest. The 2022/2023 national soy meal output is expected to plummet 36% from the previous season to total just 27 million tonnes.
BCR estimates that some 20 million tonnes of soy meal will likely be exported, and still represent around 29% of global supply. The exchange forecast that Brazilian soy meal shipments will likely reach between 21-23 million tonnes.
Data from Brazil's industrial vegetable oil association Abiove, however, puts this year's expected soy meal sales slightly lower at 20.7 million tonnes.
Argentina's reduced soy meal yield will leave the country, for decades a global farming powerhouse, with its lowest level of production since the late 1990s.
Protein-rich soy meal is mostly used to make livestock feed, but it is also a key ingredient in a variety of foods and beverages like tofu and soy milk.
Also a major corn and wheat supplier, Argentina has dominated the soy meal market in recent decades thanks to a massive local soybean crushing industry located near both major farmland and the mighty Parana River, South America's second longest waterway, which provides easy access for ships.
Severe drought conditions from last May through early March significantly shrunk the soy crop.
Crushing chamber CIARA-CEC has said local soy processing plants have been operating at record low levels capacity as a consequence of the drought.
During the previous 2021/2022 cycle, declared soy meal shipments reached 23.5 million tonnes, which was down 13% compared to the year-ago period, according to government data.
FUTURES & WEATHER
Wheat prices overnight are down 14 1/4 in SRW, down 16 1/2 in HRW, down 14 1/2 in HRS; Corn is down 4 1/2; Soybeans down 6 1/4; Soymeal down $0.62; Soyoil down 0.21.
For the week so far wheat prices are down 13 3/4 in SRW, down 23 in HRW, down 20 in HRS; Corn is down 10; Soybeans up 8 1/2; Soymeal down $1.31; Soyoil up 0.43.
Year-To-Date nearby futures are down 14.3% in SRW, down 3.7% in HRW, down 6.7% in HRS; Corn is down 4.1%; Soybeans down 0.3%; Soymeal down 5.4%; Soyoil down 12.4%.
Malaysian palm oil prices overnight were down 100 ringgit (-2.52%) at 3866. China markets are closed for holiday.
There were changes in registrations (-11 Soybeans). Registration total: 2,537 SRW Wheat contracts; 23 Oats; 29 Corn; 77 Soybeans; 613 Soyoil; 1 Soymeal; 37 HRW Wheat.
Preliminary changes in futures Open Interest as of April 4 were: SRW Wheat down 379 contracts, HRW Wheat up 4,282, Corn down 8,209, Soybeans up 13,518, Soymeal up 4,072, Soyoil up 3,590.
Northern Plains Forecast: A blizzard is building and will continue across the Northern Plains and far eastern Canadian Prairies into Wednesday, which should bring another round of hefty amounts across a vast area of the region and strong winds to cause blowing, drifting, and damage. A cool shot follows the system going through the weekend. A quick warmup is expected next week, which will cause significant melting of the snowpack, but is likely to lead to flooding.
Central/Southern Plains Forecast: A strong storm system will be moving across the Central and Southern Plains Tuesday. The system is tracking farther north than last week's system, with most of the impacts to the north with a blizzard. The far east could get in on some severe storms, however. But the drought areas again will be bypassed, with strong winds being the concern yet again for both damage and blowing dust. Wheat continues to have a rough go with weather conditions.
Midwest Forecast: A strong storm will move through the Midwest Tuesday and Wednesday with a renewed risk for widespread severe storms and strong winds. Snow will be more limited to the far northwest with this system, however. Warmer conditions forecast for next week are likely to get more of the northern snowpack melted and allow folks to get out into their fields if not too wet.
Delta Forecast:  More thunderstorms are expected in the Delta again with severe potential on Wednesday. The front to this system will likely stall in the region, continuing showers through Saturday, especially across the south. Wet soils are keeping fieldwork and planting slow. Quieter weather next week will help soils to drain and allow for more fieldwork.
Brazil Grains & Oilseeds Forecast: Wet season showers continue to be isolated through central Brazil through April, though may be enhanced later this week by a front moving up from Argentina. Still, precipitation is forecast to be below normal, leaving some concern for enough available soil moisture for developing safrinha corn. The systems moving through the south may be able to keep soil moisture in a good position for the rest of the month.
Argentina Grains & Oilseeds Forecast: Despite better weather in the last couple of weeks, corn and soybean conditions in Argentina continue to be poor as the rains have been too late to have a positive impact on yield potential. The rains have been able to stabilize crop conditions, however. Another front moves through northern areas over the next couple of days, but should be followed by drier conditions into next week. A stronger cold front may move through next week, which would bring more showers.
The player sheet for 4/4 had funds: net sellers of 1,500 contracts of SRW wheat, sellers of 6,000 corn, sellers of 5,500 soybeans, sellers of 5,500 soymeal, and  sellers of 3,500 soyoil.
TENDERS
WHEAT TENDER: Japan's Ministry of Agriculture, Forestry and Fisheries (MAFF) is seeking to buy a total of 78,732 tonnes of food-quality wheat from the United States, Canada and Australia in a regular tender that will close on Thursday.
FAILED WHEAT TENDER: Jordan's state grain buyer is believed to have made no purchase in an international tender for 120,000 tonnes of wheat which closed on Tuesday.
PENDING TENDERS
CORN TENDER: Algerian state agency ONAB issued an international tender to purchase up to 70,000 tonnes of animal feed corn to be sourced from Argentina or Brazil
RICE TENDER: South Korea's Agro-Fisheries & Food Trade Corp issued an international tender to purchase an estimated 121,800 tonnes of rice.
FEED BARLEY TENDER: Jordan's state grains buyer has issued a new international tender to purchase up to 120,000 tonnes of animal feed barley.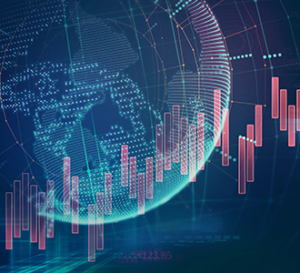 TODAY
ETHANOL: US Weekly Production Survey Before EIA Report
Output and stockpile projections for the week ending March 31 are based on six analyst estimates compiled by Bloomberg.
Production seen slightly lower than last week at 1.002m b/d
Stockpile avg est. 25.368m bbl vs 25.527m a week ago
Russian Wheat Prices Find Pre-Pandemic Low
Prices for domestic wheat in Russia have fallen to their lowest level since 2019, SovEcon says in a note. The firm says wheat sold in the country is going for roughly 11,550 rubles ($145) a ton. That's the lowest Russian domestic wheat has sold for since Nov. 27, 2019, according to SovEcon. Dropping domestic prices comes as the Russian government looks into setting prices for its wheat exports, which has been a source of support for global futures that have otherwise been following Russian wheat prices down. The most active contract on CBOT falls 0.3%.
USDA attaché sees Egypt's 2023/24 wheat imports at 10.8 mln T
The following are selected highlights from a report issued by the U.S. Department of Agriculture's Foreign Agricultural Service (FAS) post in Cairo:
"FAS Cairo (Post) forecasts Egypt's wheat imports in marketing year (MY) 2023/24 (July–June) to increase by almost 2.9% from the previous marketing year due to population growth. Egypt's wheat production is likely to remain unchanged from the previous marketing year. The war between Russia and Ukraine has caused disruptions of wheat and corn supplies to the Middle East and North Africa region including Egypt. The impacts of the war have also influenced the availability of forex needed for imports and the release of shipments of commodities. This has led to a decrease in wheat imports and a significant reduction in corn imports during the current marketing year. … FAS Cairo forecasts Egypt's wheat imports in MY 2023/24 (July–June) at 10.8 MMT, up by approximately 2.9% from MY 2022/23. MY 2022/23 Egyptian wheat imports are forecast at 10.5 MMT, the second lowest during the past 10 years since MY 2013/14 imports of 10.15 MMT."
More Than 1B Gallons of E15 Were Sold in 2022
Sales of E15–an ethanol-fuel blend of 85% gasoline and 15% ethanol–rose to a record 1.02B gallons in 2022, according to the Renewable Fuels Association. That's up 26% from 2021, RFA says, adding 2023 may see difficulties replicating those sales. That's because waivers that allowed for the easier sale of E15 fuel during the summer months of 2022 won't extend into 2023 unless the EPA opts to renew and reinforce the waiver. "The only practical solution in the near term is for waivers to be issued nationally again this summer," RFA's Scott Richman says in a note. Ethanol processing is a significant source of US corn usage, with the USDA forecasting ethanol to consume 5.25B bushels.
WITH HIGHER SUPPLY AND WEAK DEMAND, QUOTATIONS FADE IN BR IN MARCH
While Brazilian corn farmers needed to sell the summer crop in March, purchasers (domestic and foreign buyers) reduced the volumes acquired. In that scenario, corn prices dropped in Brazil last month.
As for sellers, many of them were willing to lower asking prices in many regions, majorly in those where the summer crop is produced, such as Paraná. Farmers prioritized corn sales rather than soybean sales, either to wait for higher rises in the prices of soybean or because they did not have room to stock the cereal.
As for demand, Brazilian purchasers did not close many deals in March, signaling to have corn stocked for the short term. As for exporters, purchases were low in the spot market, however, shipments of the corn previously purchased were high last month. Agents seemed interested in closing contracts for exports in the second semester, however, at lower prices.
Concerning the second crop, farmers were trying to close anticipated deals, however, purchasers were cautious, opting to wait for the progress of the harvest.
PRICES – Between Feb. 28th and March 31st, the ESALQ/BM&FBovespa Index for corn (Campinas, SP) dropped 4%, closing at BRL 82.60 (USD 16.29) per 60-kg bag on March 31st, the lowest, in nominal terms, since August 19th, 2022 (BRL 82.77/bag).
CROPS – Crop activities advanced in Brazil in March, favored by lower rainfall. According to Conab, by March 25th, 41% of the summer crop of corn had been harvested, and 91.1% of the second crop had been sown.
LOWER SUPPLY FROM ARGENTINA HALTS PRICE DROPS IN BRAZIL
Agents in the soybean market have been monitoring the harvesting in South America and the first sowing estimates in the United States. While the Brazilian harvest is in progress and the output may set a record, in Argentina, production estimates have been revised down. This scenario in Argentina ended up raising the prices for soybean and by-products in the USA and limiting the downward trend of quotations in Brazil in late March.
According to the Buenos Aires Stock Exchange, the production of soybean in Argentina is estimated at 25 million tons, 44.4% below the average of the last five seasons. Thus, imports needs – even for Argentina – are expected to be higher, while importers of soybean meal and oil tend to search for them in Brazil and in the US.
For Brazil, this is a favorable scenario in a year of a possible record output, while valuations may lead more farmers to sow soybean in the USA in the 2023/24 season.
In the US, price rises were influenced by the dollar depreciation in the international market in late March, which makes their commodities more attractive to foreign buyers.
BRAZIL – In light of the recent valuations abroad, liquidity increased in Brazil in the last days of March, and price drops were halted. Still, between Feb. 28th and Mar. 31st, the ESALQ/BM&FBovespa Paranaguá (PR) Index dropped a steep 9%, to BRL 153.76 (USD 30.33)/bag on March 31st. Comparing the monthly averages in February and in March, this Index decreased 5.9%, with the average in March being the lowest since June/20, in real terms (based on the IGP-DI from Feb/23).
The CEPEA/ESALQ Paraná Index for soybean dropped 9% too, to BRL 147.50 (USD 29.10) per 60-kg bag on Mar. 31st. The monthly average of this Index in March was 6.1% lower than that in February, at BRL 155.54/bag, also the lowest, in real terms, since June/20.
CROPS – According to Conab, by March 25th, 69.1% of the 2022/23 crop of soybean – estimated at 151.41 million tons – had been harvested in Brazil, less than the 75.8% harvested in the same period last year.
Palm Reserves in Malaysia to Hit 9-Month Low as Exports Soar
March stockpiles seen dropping 18% from month earlier: survey
Exports probably surged 25% after Indonesia curbed shipments
Palm oil stockpiles in Malaysia likely plunged the most in more than two years in March, dropping below the 2 million-ton level, as exports jumped and production in the second-biggest grower continued to weaken.
Inventories shrank about 18% from a month earlier to 1.75 million tons, according to the median of 10 estimates in a Bloomberg survey of analysts, traders and plantation executives. That's the lowest level since June and biggest monthly drop since December 2020.
Exports surged 25% to 1.39 million tons, the survey showed, the biggest gain since May 2022. Crude palm oil production fell about 1% to 1.24 million tons, the lowest since February 2022 and the fifth straight monthly drop.
The big jump in shipments shows Malaysia may have benefited from export curbs in top producer Indonesia, which in February froze some export quotas and ramped up use of palm in biofuel. Cargo surveyor Intertek Testing Services reported an increase in Malaysian shipments to India, China, EU and Africa.
The export factor is the reason why stockpiles are down, according to David Ng, a senior trader at IcebergX Sdn. in Kuala Lumpur. There's also uncertainty about the actual impact of floods in March and how badly they affected plantation operations, he said.
Continuous monsoon rains hit parts of Malaysia early last month, with heavy downpours triggering floods in several key-producing states such as Johor and Pahang. A group of palm oil millers in southern Peninsular Malaysia had initially forecast a 70% month-on-month slump for the first five days of March, but full-month numbers indicated a drop of just 9%.
Benchmark palm oil futures fell 1.4% to 3,910 ringgit a ton by the midday break in Kuala Lumpur, easing from a three-week high. The tropical oil is pressured by long liquidation in Chicago soybean oil, easing South American soyoil, as well as sharply lower European rapeseed oil and Black Sea sunflower oil prices, according to Anilkumar Bagani, head of research at Mumbai-based Sunvin Group.
Ukraine's Astarta Says 2023 Sowing Campaign Has Started Amid War
Industrial-agriculture holding company Astarta says it has access to carry out business activities on all land under its management, according to statement.
Astarta says the forecast for the holding's acreage includes 56,900 hectares of soybeans, 42,800 hectares of winter wheat and 28,200 hectares of sunflowers
Fertilizer Just Got Cheaper as Potash Falls With New India Deal
One of the world's biggest fertilizer importers is getting a big break on the cost of potash, the latest sign that global prices have peaked following last year's surge.
Canpotex, a Canada-based joint venture of Nutrien Ltd. and Mosaic Co., agreed to a potash contract with Indian Potash Ltd for $422 a metric ton through September. That's well below last year's price of $590, the highest since at least 2013. The volume wasn't disclosed.
India was struck particularly hard from last year's fertilizer rally that came on the heels of supply disruptions. The nation's farmers were forced to use less of the key crop nutrient to grow foods like rice and wheat. Prices have now cooled as fertilizer producers face excess inventories and weaker demand.
"The market looks set to remain soft," said Alexis Maxwell, an analyst at Bloomberg Intelligence.
Japan Struggles to Bury Dead Chickens as Record Bird Flu Rages
Japan's worst-ever bird flu outbreak has decimated its poultry flocks and sent egg prices soaring. Now there's a lack of space to bury dead chickens.
More than 17 million birds have been killed nationwide this season. The disposal of carcasses must be done properly to prevent spreading the virus or contaminating water supplies. Local governments and farmers say there's a shortage of suitable land to bury them, national broadcaster NHK reported.
Outside a poultry farm with bird flu outbreaks in Chitose City, Hokkaido Prefecture in Japan, on March 28.
Japan's case highlights the need for countries to review how they deal with avian influenza, especially as record-breaking death tolls due to the virus are becoming a norm around the world. While outbreaks have occurred mainly in Europe, the US and Asia, the disease has spread further to South America in recent months, with Argentina, Uruguay and Bolivia reporting their first cases.
This is roiling global meat and egg supplies at a time of heightened inflation fears. The outbreak in Japan has forced companies including McDonald's and 7-Eleven to suspend the sale of egg-related items or increase their prices.
Farmers and authorities usually develop pre-incident plans to manage wastes generated during a bird flu outbreak, including carcasses, manure and personal protective equipment. But the number of chickens to be disposed of has increased beyond their expectations, NHK said. Some regions are burning the dead chickens if they can get hold of incineration facilities.
US Agriculture Sentiment Weakens in March: Purdue Univ.
The Purdue University/CME Group's agricultural sentiment index fell to 117 points in March from 125 in Feb., according to a survey of 400 agricultural producers.
That's the lowest mark for the index since Nov.
Current conditions component declined by 8 points from Feb.
Future expectations also down by 8 points
Interested in more futures markets?  Explore our Market Dashboards here.
Futures and options trading involve significant risk of loss and may not be suitable for everyone.  Therefore, carefully consider whether such trading is suitable for you in light of your financial condition.  The information and comments contained herein is provided by ADMIS and in no way should be construed to be information provided by ADM.  The author of this report did not have a financial interest in any of the contracts discussed in this report at the time the report was prepared.  The information provided is designed to assist in your analysis and evaluation of the futures and options markets.  However, any decisions you may make to buy, sell or hold a futures or options position on such research are entirely your own and not in any way deemed to be endorsed by or attributed to ADMIS. Copyright ADM Investor Services, Inc.
Latest News & Market Commentary